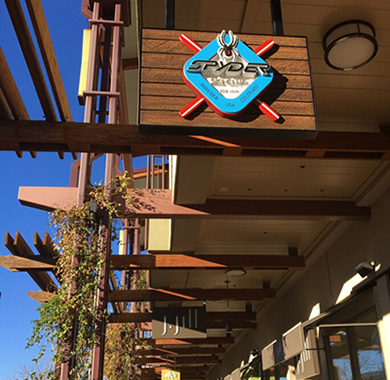 Play @ the Plaza
Now through December 31, 2017
Join us in the Central Plaza for concerts, fitness, games and more!
Upcoming events include:
Twenty Ninth Street LIVE!
Free summer concerts every Saturday, June – August from 6:30pm – 8:30pm. Drinks will be offered from The Barrel.
Click
HERE
to see band lineup.
Select Bands Booked by 5 Star Talent and Entertainment
Thank you to our sponsor, Hazel's Beverage World
Fit @ The Barrel
Free fitness classes and drink specials at The Barrel every Thursday, June – September from 5:30pm – 7:30pm.
Pure Barre, Yoga Pod or Orangetheory Fitness will be offering a class from 5:30pm-6:30pm and drink specials will be offered from 6:30pm – 7:30pm.
Click
HERE
to see class schedule.
Meet the Brewery
Each Wednesday from 5pm - 7pm a new brewery and four selected beers will be featured at The Barrel.
Brewers or brewery representatives will be on hand to introduce the beers, give a short history of the brewery and answer questions.
Click
HERE
to see brewery schedule.
Games @ the Plaza
Checkers anyone? Swing by to enjoy a game of corn hole, checkers, ping pong or choose from an array of board games at The Barrel!