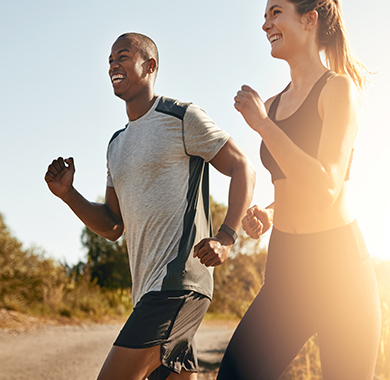 Fit @ The Barrel
Now through September 28, 2017
Free fitness classes and drink specials at The Barrel every Thursday, June – September from 5:30pm – 7:30pm.

Pure Barre, Yoga Pod or Orangetheory Fitness will be offering a class from 5:30pm-6:30pm and drink specials will be offered from 6:30pm – 7:30pm.
Class Schedule:
June 1 - Orangetheory Fitness
June 8 - Pure Barre
June 15 - Yoga Pod
June 22 - Pure Barre
June 29 - Yoga Pod
July 6 - Orangetheory Fitness
July 13 - Pure Barre
July 20 - Yoga Pod
July 27 - Pure Barre
August 3 - Orangetheory Fitness
August 10 - Pure Barre
August 17 - Yoga Pod
August 24 - Pure Barre
August 31 - Yoga Pod

Pure Barre Classes:
Pure Barre is the fastest, most effective way to change your body! In just 55 minutes you will achieve a full-body workout concentrating on the hips, thighs, seat, abdominals and arms. The Pure Barre technique is low-impact, protecting your joints by avoiding any bouncing or jumping. Each strength section of the workout is followed by a stretching section in order to create long, lean muscles without bulk. The technique works
to defy gravity by tapering everything in and lifting it up! The concentration involved while taking Pure Barre allows you to block "life" out for the hour, creating the mental benefits similarly obtained by the practice of yoga or meditation. A transformed body and a clear head in just one hour—it doesn't get much better than this.
- Please bring a yoga mat, water and socks
See more information about Pure Barre HERE.
Yoga Pod Classes:
PodFlow class - this energetic vinyasa class is suitable for all levels of practitioner. Modifications will be offered for beginner level students while more advanced students can also expect a good challenge. Classes are diverse, as the specific teacher will bring their own creative element, and each class focuses on proper alignment techniques and safe and intelligent sequencing progressions.
- Please bring a yoga mat
See more information about Yoga Pod HERE.
Orangetheory Fitness Classes:
Classes will be a high intensity interval partner workout incorporating bodyweight and medicine ball exercises. Participants will also be using the environment around them to create new challenges. Coach Megan will guide participants through intervals of varying intensity. Be prepared to sweat!
- Please bring bottle of water, sweat towel, comfortable workout clothes, athletic shoes, thirst for adventure
See more information about Orangetheory Fitness HERE.
*Click HERE to see all of our Play @ the Plaza events*