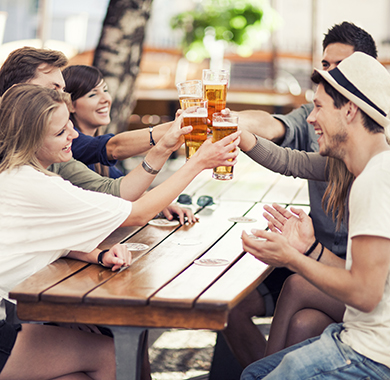 Meet The Brewery @ The Barrel
Now through October 4, 2017
Meet The Brewery is a weekly tasting hosted by The Barrel.

The Barrel, an outdoor craft beer garden, with 55 rotating taps focusing on craft beer, mead, cider, high-end distilled spirits and wines offers a friendly, social atmosphere while enjoying some of the best Colorado has to offer!

Each week they will feature a new brewery and four selected beers from the brewery. Brewers and/or brewery representatives will be on hand each week to introduce the beers and give a short talk about their brewery's history as well as answer questions you might have.

Many of the nights will feature rare or specially prepared beers for the event, so plan on seeing and learning about craft beers, taste gravity poured firkins and discover many other tricks we have up our sleeves for this year's series!

The Barrel is located in Central Plaza next to West Elm.
See below for a list of all events happening at The Barrel:
Date/Time Brewery
March 22, 5-7pm Ska vs. Firestone Walker Beer
April 5, 5-7pm River North Tapping
May 17, 6-8pm Loveland Aleworks
June 2, 5-7pm Odell Brewing vs. Crooked Stave
June 14, 5-7pm Big Thompson Brewery
June 21, 5-7pm Boulder Beer
June 21, 5-7pm Bump n Rind Watermelon Kolsch w/watermelon eating contest
June 28, 5-7pm Full Sail Brewing
July 5, 5-7pm Epic Brewing Co.
July 12, 5-7pm High Hops Brewery
July 26, 5-7pm Avery Brewery
August 9, 5-7pm Left Hand Brewing
August 30, 5-7pm Upslope Brewery
September 6, 5-7pm Big Sky Brewery
September 13, 2-4pm Snowbank Brewery
September 13, 5-7pm Deschutes Brewery
September 27, 5-7pm Ballast Point
October 4, 5-7pm Verboten Brewery
Check back frequently, new events always being added!
Click HERE for more information about The Barrel.
*Click HERE to see all of our Play @ the Plaza events*