Seize the Day with Zipcar
Now through December 31, 2018
---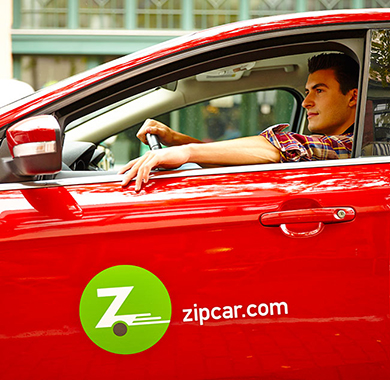 Zipcar, the world's leading car sharing network, is available at Twenty Ninth Street. A convenient and sustainable transportation option for local community members, businesses and students to access.

Two Zipcars – a Prius named "Simone" and a Ford Focus named "Cosgray" are located in the lower level parking garage at Twenty Ninth Street for convenient access to the Hop bus station. The cars are available for reservation 24/7 to all Zipcar members.
Zipcar's mission is to enable simple and responsible urban living and our car sharing transportation option helps remove personally owned vehicles from the road, which in turn reduces emissions and frees up space in parking lots and on roads.

Zipcars are available to University of Colorado students as young as 18 and all Boulder residents, visitors and businesses ages 21 years and older, for an affordable hourly or daily rate, which includes gas, insurance, a designated parking spot for easy pick up and return and 180 free miles per day. Whether you're looking for a weekend getaway to Summit County, a day trip to Denver or just running errands around town during your lunch break, Zipcar gives members access to convenient and affordable transportation on-demand.
For more information about Zipcar, please visit zipcar.com/boulder. Photos and interviews with a Zipcar spokespeople can be arranged upon request.